| | |
| --- | --- |
| Posted by Riku on April 9, 2012 at 1:10 PM | |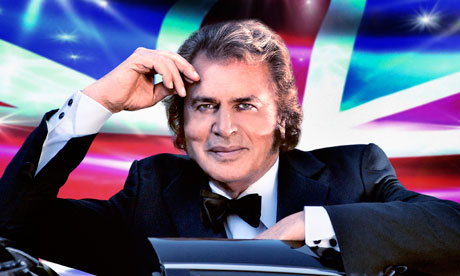 .
ENGELBERT HUMPERDINCK - LOVE WILL SET YOU FREE
Text: Martin Terefe, Sacha Skarbek
Music: Martin Terefe, Sacha Skarbek
.
SELECTION FORMAT
Just like in 2011, BBC selected its representative internally. Almost every single artist and band was rumoured as BBC didn't reveal anything about the UK representative. Engelbert Humperdinck was confirmed by BBC on the first day of March. His entry, "Love Will Set You Free", was presented two weeks later, actually on the last possible day.
ENGELBERT HUMPERDINCK
He is probably the most famous artist in this year's song contest as he started his career already in 1956. His first international hit was "Release Me", released in 1967. To date, he has sold over 150 million records worldwide and has released nearly 100 albums. His Eurovision entry was recorded in Los Angeles, London and Nashville. It is written and composed by Swedish producer Martin Terefe together with Sacha Skarbek who has worked with artists such as Adele and James Blunt.

.
MY PREDICTION
It's hard to open the final with this song especially when there's 26 finalists this year. I respect his gorgeous voice, imagine, he is 75 years old and he still has that sound! There's also something very touching and pure in his song, but unfortunately you can't win with this in 2012. My prediction; 6th-9th in the final, depending on who else are in the final.
NOW IT'S YOUR TURN
Vote for Engelbert or any other Eurovision 2012 participant at www.12pointsgoesto.weebly.com.